Before I get into the major elements needed to build a great Web site, I want to stress that the most important element is content! It might only take a few words, it may take many. Someone has to write the words. Then there are photographs and other graphics. This can include stock photos or graphics, but it often requires custom photos and graphics. Without great content, the site will fail!
Now that we have that out of the way, let's talk about the major technical elements of creating a WordPress-based Web site. The site needs to be hosted somewhere and there are thousands of places to host a site. When someone comes to Web Design Solutions Unleashed, we offer to host the site as part of our package. We use GoDaddy servers and have been very pleased with the performance we've gotten from them. If a different server is preferred, we'll work with the server chosen by the client.
Choose The Perfect Theme
In the WordPress world, think of a theme as a template. It controls the overall look and feel of the site and often it also determines many of the features for the site. While the headline suggests choosing the "perfect" theme, I'm not sure any theme is truly perfect. But with some searching, you can find a great theme for most any site. One of our favorite places to find good themes is Themeforest. We look very carefully at a theme before purchasing to make sure that it will not only look great, but work as described on the site we'll be building.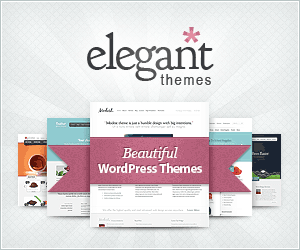 Where Themeforest sells individual themes submitted by a wide range of developers, there are also developers who offer all of the themes they've developed at a flat rate. An excellent example is Elegant Themes. They have more than 85 themes plus some excellent plugins. For a flat fee, you can use any and all of them on as many sites as you want. There is also a fee for a lifetime subscription to everything they have now and will create in the future. That's a great deal if you'll be building a number of sites. We've gotten a subscription and will be using more of Elegant Themes offerings in the future.
Adding Ecommerce With Plugins
Extra features can be added to a WordPress site through the installation of plugins. I'm going to specifically focus on ecommerce plugins in this post. One of the most popular choices is WooCommerce because the base plugin is free. What we've discovered is that you will quickly need to purchase add-ons for WooCommerce to do everything you need. So while the initial price is free, the true cost can be quite high after purchasing add-ons.
Our preferred choice is WP EasyCart. We like it so much that we've installed it on four of our own sites to power our online stores. A free trial is available and then there are three price points. Most likely you'll want the "Standard" license which costs $80 per license. That might seem to be far more than the "free" WooCommerce, but it is actually a fraction of the true cost for a typical WooCommerce store.
One thing we truly love about WP EasyCart is the support from the company. I've had to contact them a few times. Yes, a couple of the times were stupid mistakes I'd made. But I've also discovered a couple of bizarre bugs that they corrected very quickly. In fact, it is typically corrected within 24 hours!
Putting It All Together
Once we set up the hosting on our server, select a great theme and install WP EasyCart; the fun work of building out the site can commence. It all depends on the mission of the site as to the time it takes and the amount we charge. The longer it takes, the more it will cost. But a great ecommerce site can often be built at a price that fits the budgets of most businesses.
If you would like the build the site yourself, the recipe is listed above. I'm also happy to work with you in building a great site. Regardless of who builds it, make sure to build a site that it going to take your business to the next level!