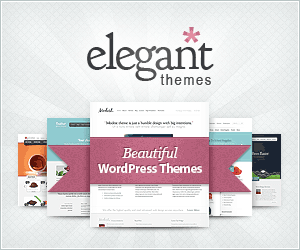 Last week I wrote How Much Does a Website Cost? and I found some of the features included on the list to be very basic elements with little to no extra cost. One of the questions on that list was related to sharing functions and I'm going to address that today.
Some WordPress themes have sharing functions included. So there is no extra cost to have sharing functions beyond a few minutes to configure how they are displayed. The very popular Jetpack plugin includes sharing buttons as well and it is free. I have used both of those solutions in projects.
There is another plugin that I used for most of my projects and it is called Monarch. It is not sold separately, but is one of the many benefits included with a subscription from Elegant Themes. At left is an example of how the Monarch sharing buttons appear on one of our blog pages. You'll note that some buttons have a number indicating the number of times the content has been shared on a specific platform. Twitter no longer makes sharing data available without a huge payment for that data so it shows no number.
At the top of the button bar is the total number of shares (that are able to be counted) for the page where this button bar was location. On the bottom is a … that leads to other social media platforms where the content can be shared. Yes, the counts are nice. But having the buttons makes it easy for any visitor to share the content on each of the social media platforms so that more people can come to the page.
Behind the scenes, there are a number of configuration options. Below are choices are where the sharing buttons can be located. The green checkmark indicates that only the Sidebar is active on this particular site. Also note the menu on the left edge leading to more options.
Once we get to the Sidebar settings, there are many more settings determining the look of the icons and what data is available. The screenshot below has been cropped so you don't see even more options available below what is shown.
Setting up the basics with Monarch takes maybe 5-10 minutes. If the share counts aren't important, you're done. If you do want share counts, you will need to get some codes from some of the social networks. Step-by-step instructions are provided for each network and there is a direct link to the page where the codes are generated. Just as an estimate, it takes maybe five minutes to get the codes from each network.
Overall the Monarch plugin looks good, is easy to implement and it makes a subscription with Elegant Themes even more valuable to designers.