Yesterday I shared that we are doing some testing of a new mailing service for our newsletters. The post you are reading goes out to two Graphics Unleashed lists. But we also have lists for some of our sister sites. Those lists are relatively new so we don't have to worry about a major transition like the Graphics Unleashed lists. Today I want to share information about a WordPress plugin that allows you to build attractive forms to build subscriber lists.
At right is a new form that we display on the Web Design Solutions Unleashed blog page. I hope you all agree it is an attractive form that is easy to understand. The best part about it is that we were able to build an implement it in less than 15 minutes thanks to the Bloom plugin from our friends at Elegant Themes. It is included as part of a subscription to their themes and plugins.
First you connect the plugin to the mailing service you are using. It supports a fairly long list of services (including both our current service and the one we are considering). Then you need to decide where and how you want the form to appear from the choices shown below. For the form displayed in this post, I went with the widget.
Of course you can choose any of the different placements to best fit the needs of your site. And you can have multiple forms used in different ways on the site. Our next step is to choose a template as a starting point for the design. The screenshot below shows some, but not all, of the templates available.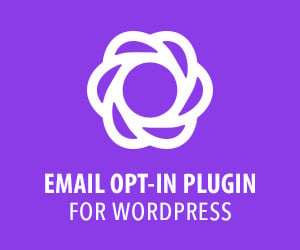 After you've chosen a template, you can customize it with your own colors, the fields on the form, the fonts to be used, text blocks and more. When it comes time to add the form to your site, you simply select the Widget. If you choose one of the other types of forms, it can be added with a shortcode.
So to sum it all up, Bloom is really easy to use and implement and designs very attractive forms with minimal work. This should lead to the ability to more easily build your mailing list quickly.