The last ten days of a year are typically very slow traffic days for the Graphics Unleashed Blog and I took that opportunity to give it a major makeover.
Let's look at a quick history of the site. It was migrated from the Blogger platform to a dedicated domain on a WordPress site in April 2015. At the time we chose a theme named Sahifa that served us very well for more than two and a half years. In late October 2017, we moved the site to a more robust server. That process was a very bumpy one as there were some severe glitches with the server in the first few days.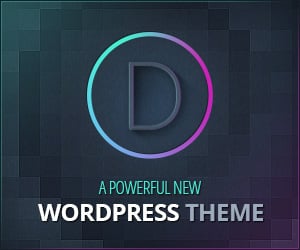 Once the site was on the new server, the plan was put in place to give it a makeover during the holiday season. We knew we wanted to move it to the Divi theme as it is by far our favorite WordPress theme. Divi has earned that because it is filled with so many features and allows such flexible designs.
One goal of the new layout is to make the design cleaner. Rather than having language choices at the very top, we moved them to the sidebar and made the element more compact. Divi allowed us to control the color scheme on more of the elements and thus the colors are more consistent. While we still have a lot of content in the footer, we had more control of the layout so that it is more elegant than in the past.
Of course the more important part of the site are the blog posts themselves. We tried to keep the area featuring the posts as straightforward as possible. Buttons allowing readers to share posts were moved from a floating sidebar to a bar at the top of each post. Go ahead and click one so you can share the post you are reading with your followers.
One thing that allowed us to complete this makeover without readers seeing a mess was the ability to copy the entire site to what is called a "staging" site. We made all of the changes on the staging site. When it was complete, we simply pushed a button and the content of the staging site were copied onto the live site. This meant the makeover would have seemed to be instantaneous to viewers.
Now that the makeover is complete, we can go back to creating new posts. Yes, there will undoubtedly be minor tweaks to the site as we see areas that need a little more attention. Hopefully you like the new look and you'll continue to visit and read our posts.