This macro is intended for those who print decals, labels, or other items in quantity.
The first feature can duplicate a selection as many times as needed to fit it within a desired media space. It can rotate it to fit more as to prevent a large amount of wasted media. The macro performs this function very fast, even with very complex designs.
The second feature is for cost calculation. Set a price for an amount of media, and the macro will tell you know how many items fit in that area as well as calculate the cost each.
There's more info on the product page.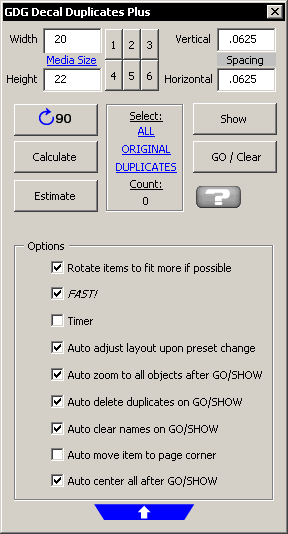 Here's a video showing it in action…