One of my favorite "cards" each year comes from K.N. Pepper. Using his talents and CorelDRAW, he creates a Christmas themed graphic each year. He always includes a brief message before the graphics and I'll include those here as well. I somehow missed the 2012 graphic (actually two of them) so I'll display them first and then the 2013 edition. Have a wonderful Christmas (or whatever holiday you celebrate)!
2012
Out insanity! In sanity.
Wishing you health and all the happiness in the world, and the world, a modicum of sanity and compassion.
Please see…
Intro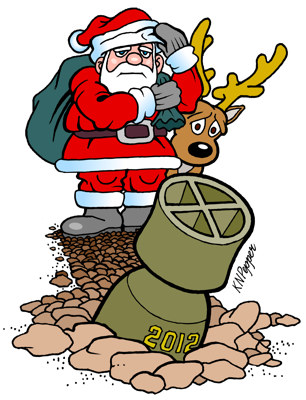 Main Feature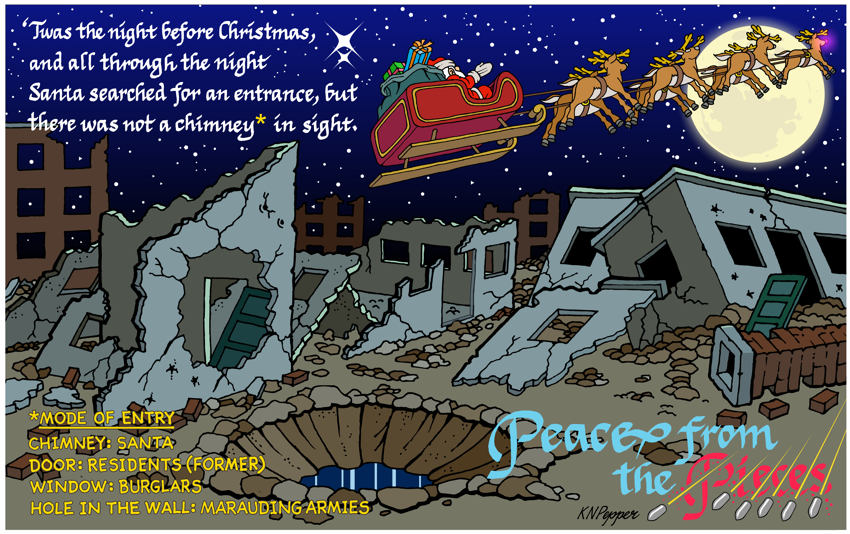 2013
Merry Xmas (or Xmess, depending on location)
In the spirit of the season,
may your bottle never run out of gin
and the djinn in your bottle never run out of wishes.
And now for something completely unpleasant…Xmess: