As a Web designer, I'm constantly talking with clients and potential clients who haven't updated their sites in years. Sometimes it extends beyond a decade. Think about your own business and ask yourself if there have been changes in the last decade? What about the last couple of years? Or even the last couple months? No matter the size of the business, there are often changes made on a regular basis.
I often make updates to our own sites at least once a month with some sites (such as this blog) being updated nearly every day. Today I want to share the evolution of our Vehicle Templates Unleashed site over the past couple of years.
As longtime readers are aware, there was a time when most everything we did was part of the unleash.com domain. From 2008 through most of 2014, our vehicle templates product was promoted in a section of the unleash.com site. During that time, we made many updates. But our potentials customers were confused as so much of the content on our site was related to CorelDRAW. Yes, the vehicle templates work in a number of graphics software products.
In the fall of 2014, we made the decision to launch a separate Web site specifically for the vehicle templates product and a handful of related products. This new site, Vehicle Templates Unleashed, only offered payment via PayPal and directed customers back to the unleash.com site for credit card purchases. There were some technical reasons we had to do this initially.
In the summer of 2015, we made the decision that we were going to massively overhaul the unleash.com site and that meant we had to move credit card sales to the dedicated Vehicle Templates Unleashed site. This meant installing an SSL certificate on the site as well as a shopping cart system.
Over the past year, there were a number of other changes that were made. Adding some content, modifying other content and adding some additional products. Even though answers to common questions were on the site, customers weren't finding them as often as we would like. We wanted to made some additional changes and found it difficult using the WordPress theme we had originally chosen. Choosing the right theme is important!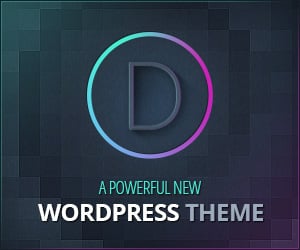 In the past week, we changed the WordPress theme to one of our favorites. We now use the Divi theme on a number of the Unleashed sites. Having the Divi theme allowed us to make the other changes we wanted on the site. While I would like to think the site is perfect right now, I know there will be other changes made sooner rather than later.
Why do I know there will be more changes? Customers will give us feedback on ways we can provide product information more clearly. Or they will suggest a way that we can provide better navigation to the information. A Web site is always evolving. If your site isn't evolving, it probably is under performing!