Would you like to get paid to eat chocolate? Should Netflix films be eligible for Academy Awards? What exactly causes all the crazy news out of Florida? Throw in news from Microsoft, Tesla, Apple, Fitbit and Amazon and we've got a pretty full week. Read all of the headlines below and click the link to get the full story.
But Wait, There's More…
Carbonated Beverage Language Map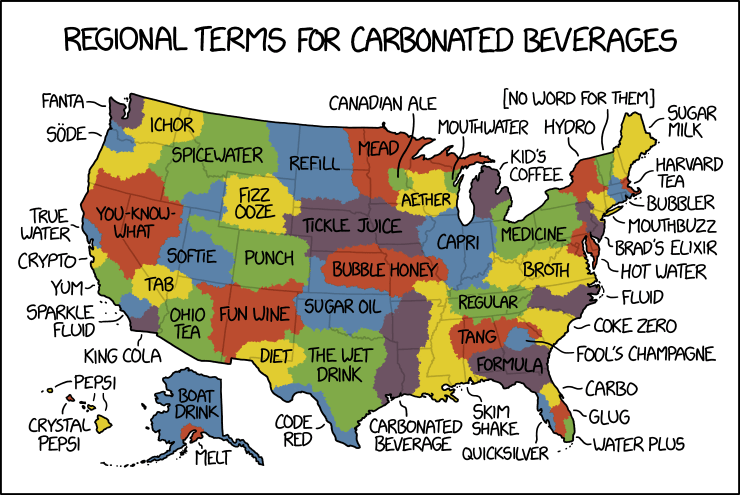 If you see some important tech news that you feel we should share with our readers, please let us know and we'll consider including it in our next post.